Welcome to The Happy Camper,
Colorado's Household Name for Quality CBD
The Happy Camper Cannabis Company delivers the finest Colorado-made CBD to all 50 U.S. States. In addition to health-boosting CBD, each of our products contains a unique composition of beneficial Omega 3, 6, and 9 fatty acids. A growing body of research suggests taking CBD can:
Reduce inflammation
Relieve pain
Reduce stress and anxiety
Improve sleep
Clear "mind fog" and increase mental focus
Support overall health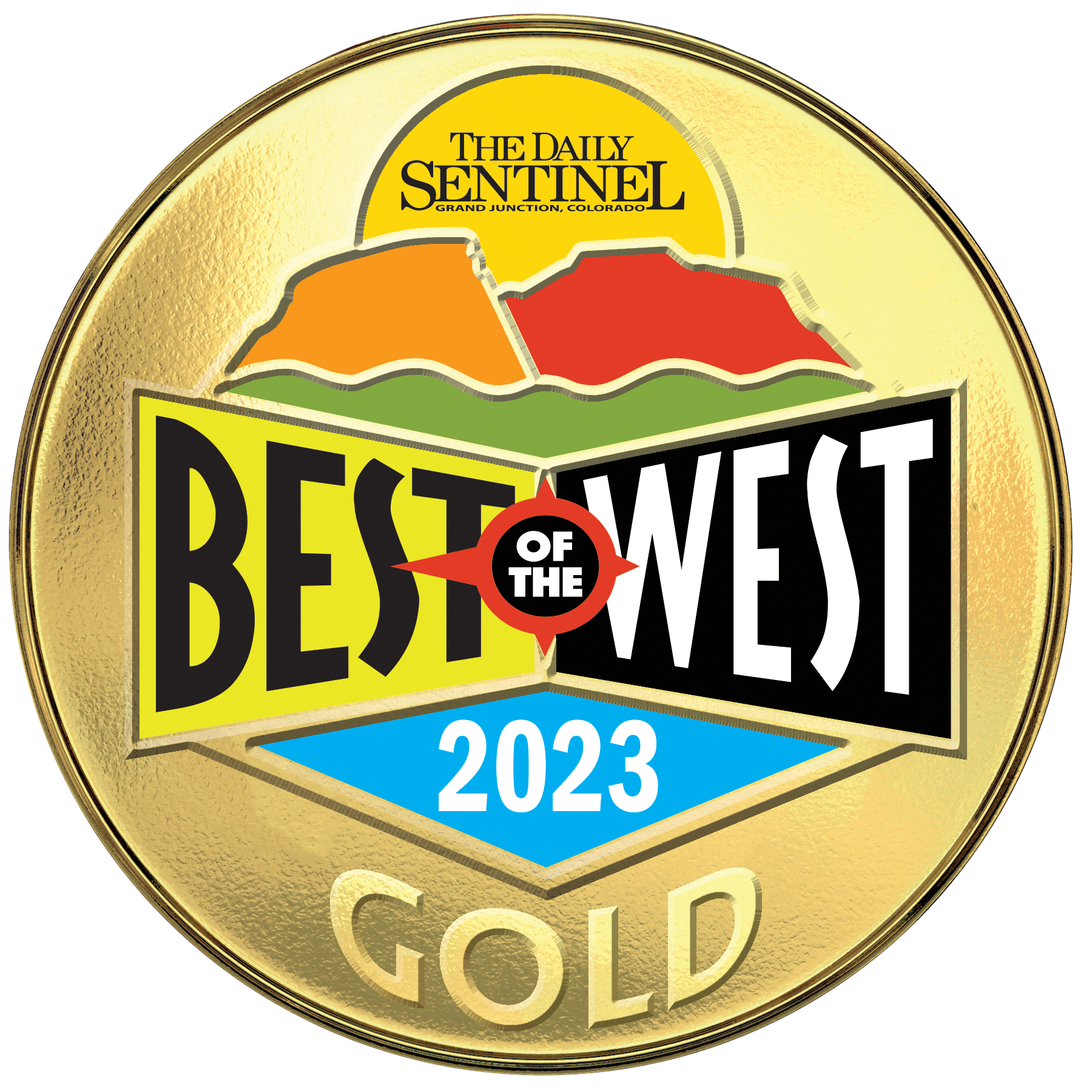 THANK YOU for choosing The Happy Camper!
The Happy Camper is Grand Junction Sentinel's 2021 BEST CBD STORE IN THE WEST—and we owe it all to YOU!
We'll keep working hard to earn your business. Cheers to another great year. Get Happy, Stay Happy!
Cannabidiol (CBD) is one of more than 80 known phytocannabinoid compounds derived from the flowers and leaves of the powerful hemp plant. Existing research links CBD to hundreds of benefits for the body and mind.*
Every product we make at The Happy Camper Company starts with pure, organic, Colorado-grown hemp. We harvest our hemp conscientiously, using a cold-filtration CO2 extraction process that preserves the highest possible concentration of each plant's naturally beneficial terpenes, flavonoids, antioxidants, and phytonutrients.
Together, we're making our industry stronger and delivering top-quality CBD and cannabis education to the entire world.
There are countless CBD brands in the marketplace, so how do you even begin to decide? At The Happy Camper, we:
Source raw, organic hemp from only the most reputable farms
Use only the highest grade CO2 extraction equipment and processes
Enjoy The Wellness Benefits Of Happy Camper CBD
Everyone has different reasons for taking CBD, but an expectation for everyone is that the CBD they're using is safe and potent. So when you buy CBD online, it shouldn't feel like a shady corner deal. The Happy Camper CBD Company focuses on providing our customers with products they can trust, made from top-quality Colorado CBD. We start with 100% organic, non-GMO hemp plants in the state. Then we extract all of the good stuff – terpenes, flavonoids, cannabinoids, and phytonutrients – into our hemp extract. Finally, we use that extract to make products like Happy Camper CBD hemp oil.
The Best Colorado CBD Products on the Market
You can take The Happy Camper line of full-spectrum CBD tinctures and full-spectrum soft gels whenever you want for instant CBD relief. Our full-spectrum products have trace amounts of other cannabinoids, contributing to the entourage effect. The entourage effect helps enhance the benefits of individual cannabinoids, meaning you'll get additional benefits compared to broad-spectrum and isolate products. Most importantly, our tinctures and soft gels are easy to take and give you complete control over your dosage. Not to mention, Happy Camper CBD's new sleep gummies are the best sleep gummies in Colorado because they have CBN in them to give you an even better night of sleep!
Our line of top-quality Colorado CBD will help you whether you're taking CBD for sleep, stress management, or any other reason you may want to take it. If you aren't into full-spectrum products, we also sell isolates like our CBD Isolate Relief Cream, which you can apply after a workout or long day at work for instant relief.
Happy Camper CBD products are third-party laboratory tested, with a Certificate of Analysis available for each product. Our products are vegan, cruelty-free, and made with natural ingredients for holistic wellness.
If you want help choosing the right product for your wellness needs, call us at 770-527-8671.
The Happy Camper Difference is Quality
Each of The Happy Camper's CBD products starts with pure, organically grown Colorado cannabis. We extract our CBD conscientiously, using a cold-filtration CO2 process that preserves the highest possible concentration of each plant's naturally beneficial terpenes, flavonoids, antioxidants, and phytonutrients. We are proudly committed to these and other high standards for quality that set us apart from the crowd. 
Each time you order from The Happy Camper, you can expect a friendly and enjoyable experience from start to finish. You can also rest assured we ONLY sell top-quality products made from the world's best organically grown industrial hemp.
We can't wait for you to start enjoying the health-boosting, life-improving benefits of our CBD!
Leave a review for your 10% coupon code!
What Our Customers Are Saying
Absolute Game Changer
I've tried a lot of CBD products and The Happy Camper has been an absolute game-changer for my sleep and stress management routine. I use their 1200mg tincture twice daily, and I started noticing better-quality sleep after just a few days of taking it. I'll be a well-rested Happy Camper customer for life!
-Hannah
the MVP for the back pain
So pleased we stopped by Happy Camper! After my husband suffered a back injury during our first family, cross-country road trip we were thankful for the friendly and knowledgeable staff! They got us back on the road in no time with something for both of us that would make the rest of the week go a bit more smoothly. They were genuinely willing to answer myriad of questions and provide targeted solutions. All of which were right on point. Such a good experience; we've sent several friends and relatives their way since.
Please note: our trip took place during COVID and we felt very comfortable shopping in person thanks to mask-wearing and proper distancing.
-Alissa
LOVE Happy Camper!!
LOVE Happy Camper!! The CBD soft gels have become part of my daily regiment and have done wonders for sleep quality and stress management. Online ordering is a breeze and the staff is very helpful.
-Susan
Five Stars!
The Happy Camper is easy to deal with. That's important to people of a certain age. Being one of those people, I have multiple joint pains due to age , weight, and a generally hard working past. I tried the oil on recommendation of a friend and after a few months of daily use I would have to say that my pain is significantly diminished. Enough so that I started my almost 9 year old hunting lab retriever on it and have seen great improvement in her mobility. I will try some of their other products if they ever become legal in my state.
-Charles
Happy Camper CBD's tincture and soft gels have really helped me
Happy Camper CBD's tincture and soft gels have really helped me. I have neuropathy in my feet and legs, so falling asleep and staying asleep is a big problem for me. Since I started taking Happy Camper CBD(almost 3 months ago), I fall asleep much faster, and when I do wake up during the night, I can go right back to sleep. I use the soft gels in the morning, and the tincture 30 min before bed at night. I strongly recommend Happy Camper CBD..... and, the product ships the day you place the order, and delivers within a few days!
-Mark
All I can say is WOW!
All I can say is WOW! I suffer from arthritis in my lower back and neck making it difficult for me to sit comfortably, look from left to right, and sleep at night. My daughter had tried The Happy Camper CBD transdermal cream and suggested I try it. I did, and wow did it work, and work quickly. After applying the cream the first time I noticed a remarkable difference immediately, and I was pleasantly surprised. I recommend to anyone suffering from a stiff neck or arthritis to give it a try, you won't be sorry!"
-Louise